Another day, another pinafore.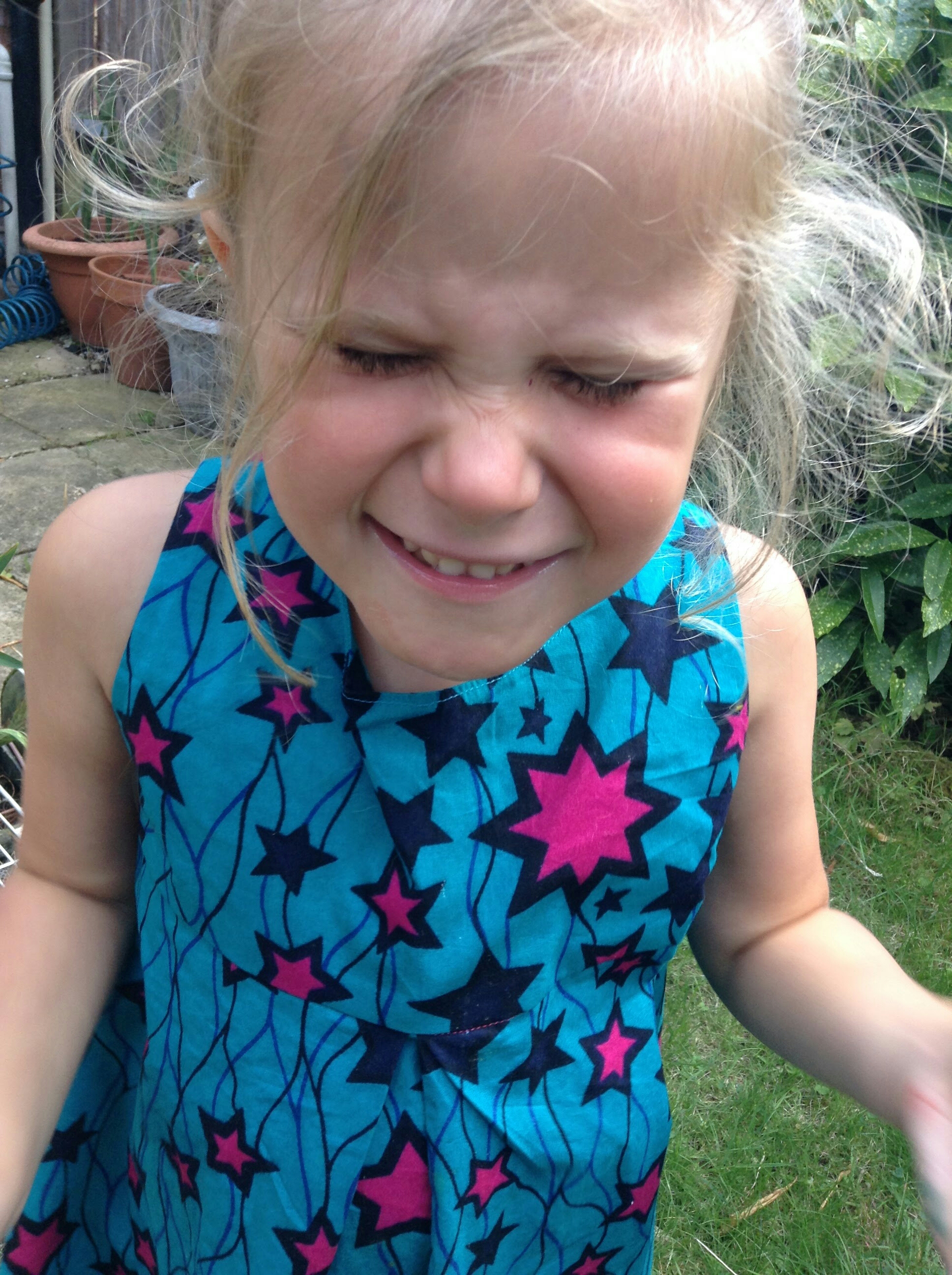 The day before this, she had dropped a plate and somehow sliced her leg open with the broken bits. None of us have any idea how this happened but it was a Denby plate, I was annoyed and yelled at her till I noticed the blood running down her leg. Some first aid (pressure) and glue at the drop in centre later, and she sports a dashing scar, and I'm one plate down.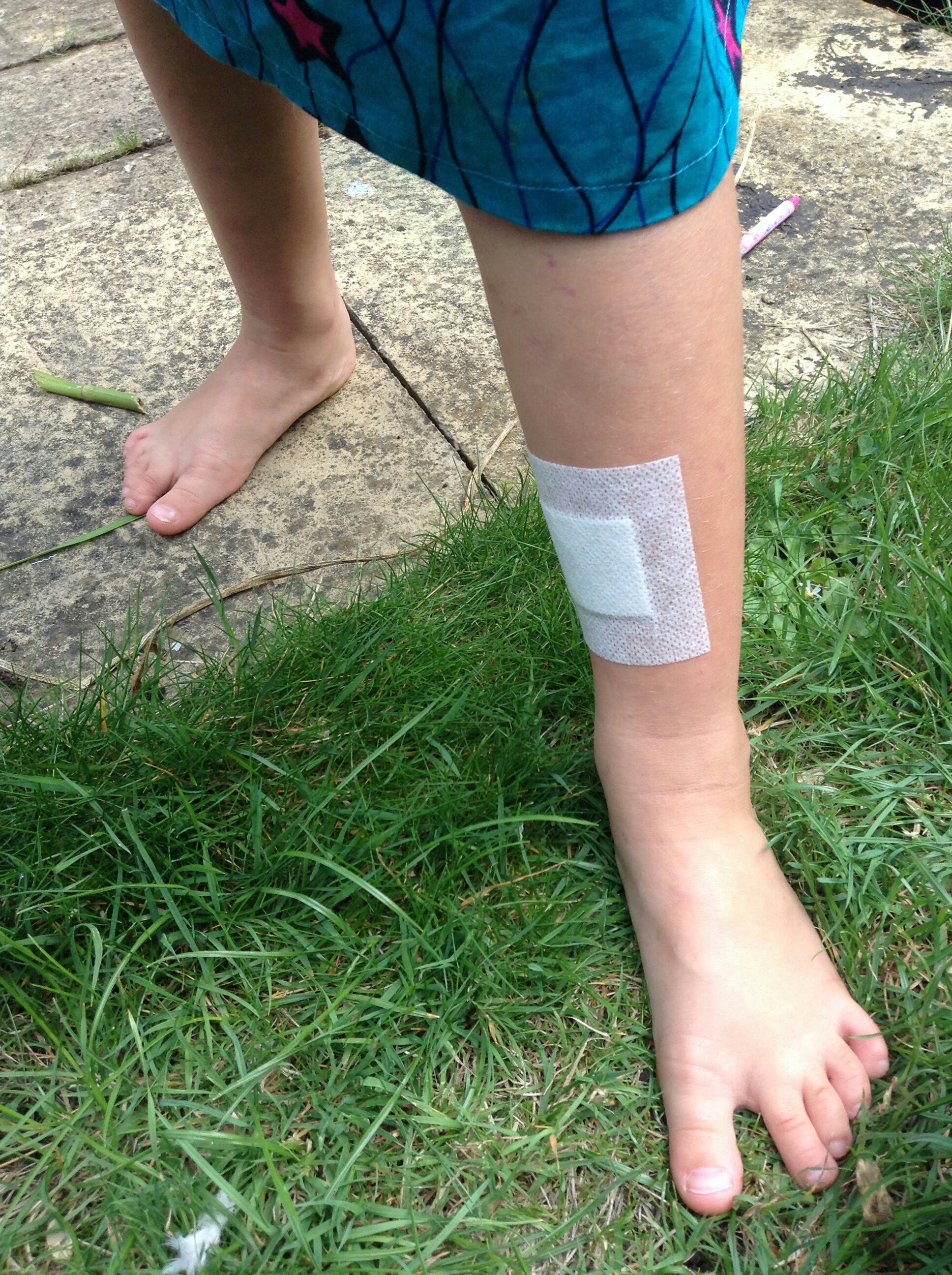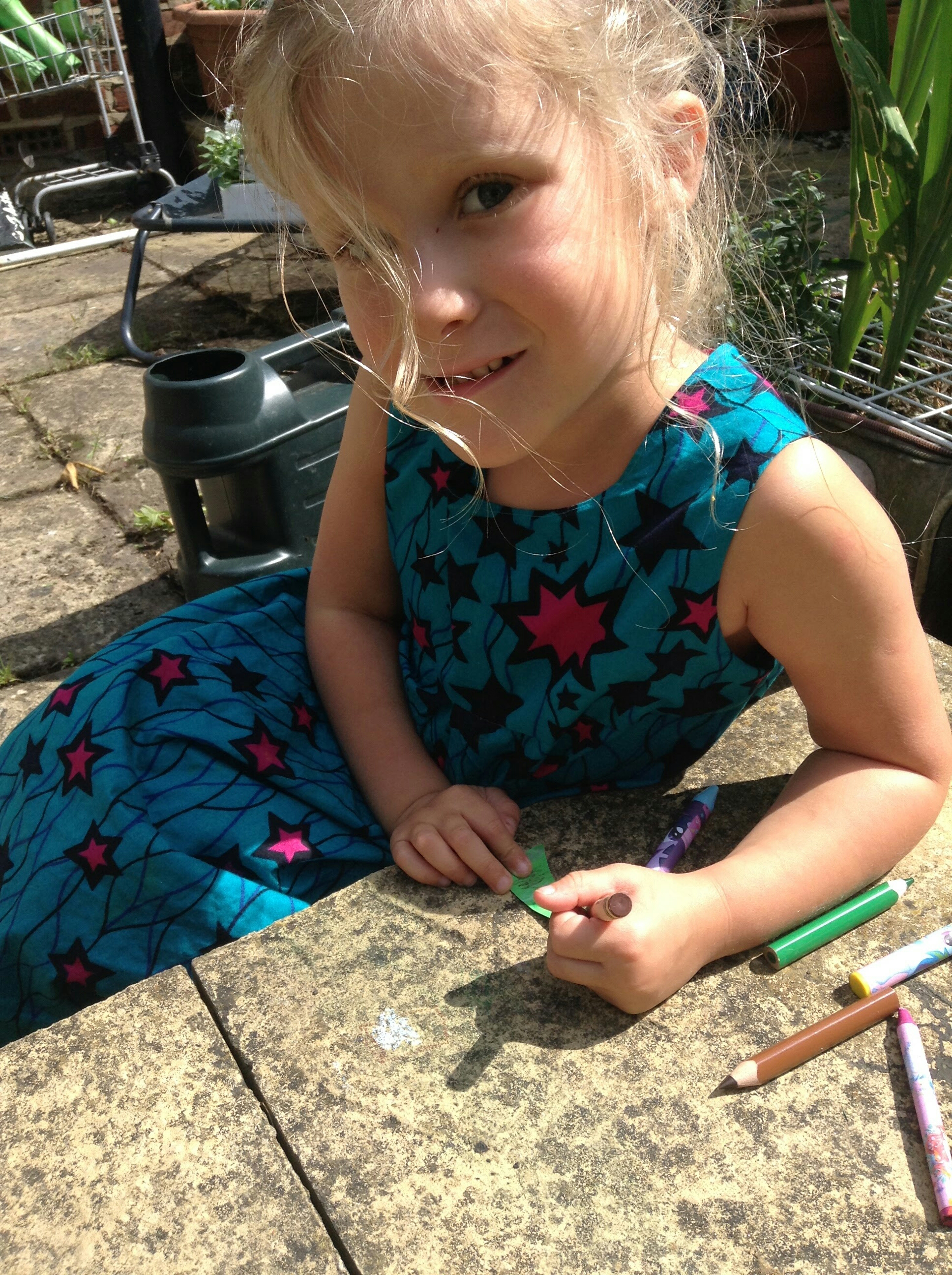 Anyway, the other day, I sat the child down and asked what she would like. A skirt maybe? Some trousers (perish the thought!) Shorts? Oh, no, darling, a dress. Obviously. She wanted a dress with stars on it, based on a book we've been reading, and she had in fact chosen this star print wax in Paris. It's the same as the stuff Dolly Clackett seems to have in abundance.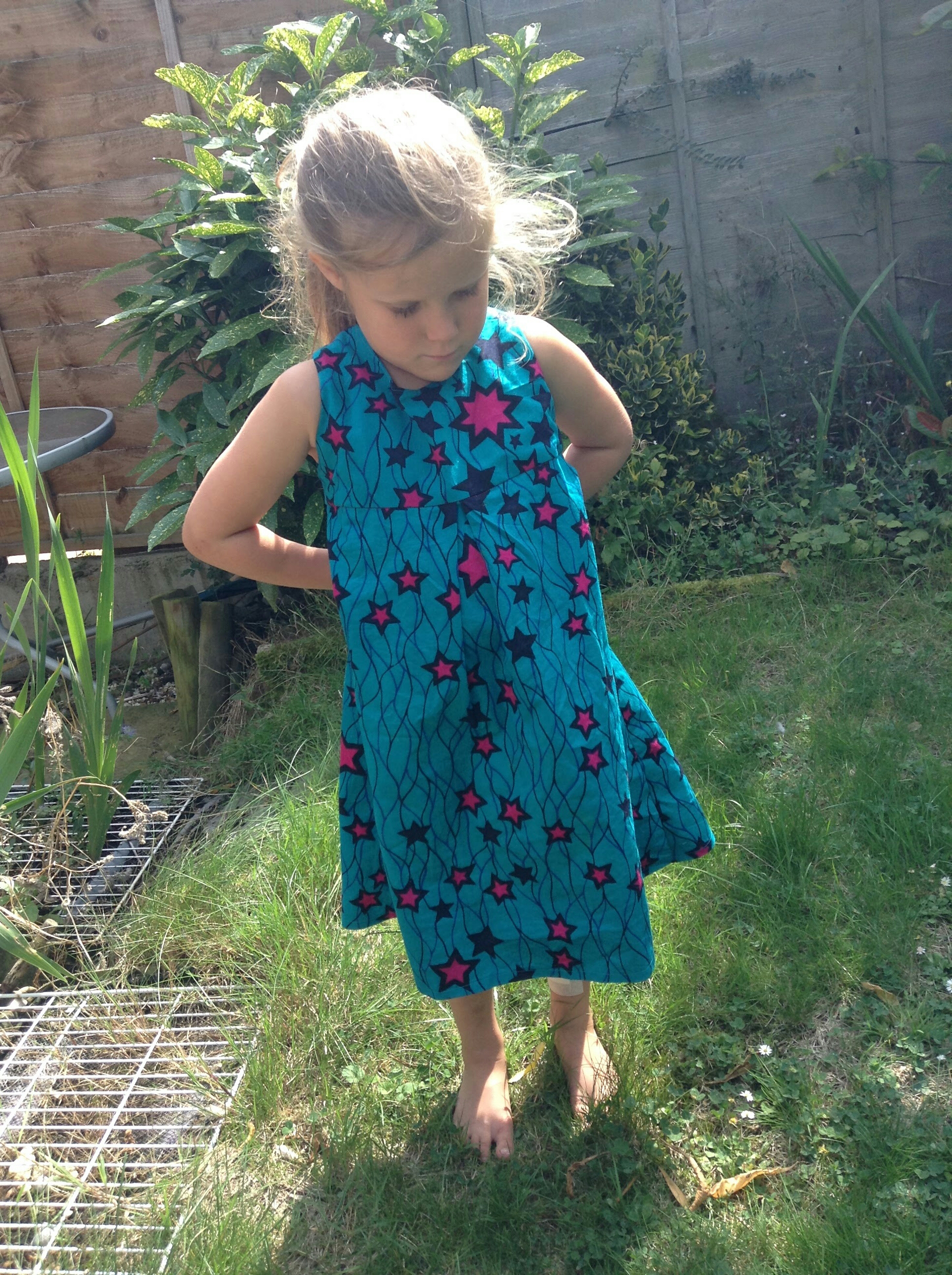 I used the Music Box pattern again, but with the B variation on the skirt. I left off the flaps as what is the point of flaps unless you have pockets beneath? We chose buttons rather than snaps this time, alternating between pink and blue. I used a decorative double topstitch in pink where necessary and can you see that I managed to put the bodice on wrong side out? That's understitching around the neckline. Ah well. By the time I'd noticed, I figured nobody else would and left it as is.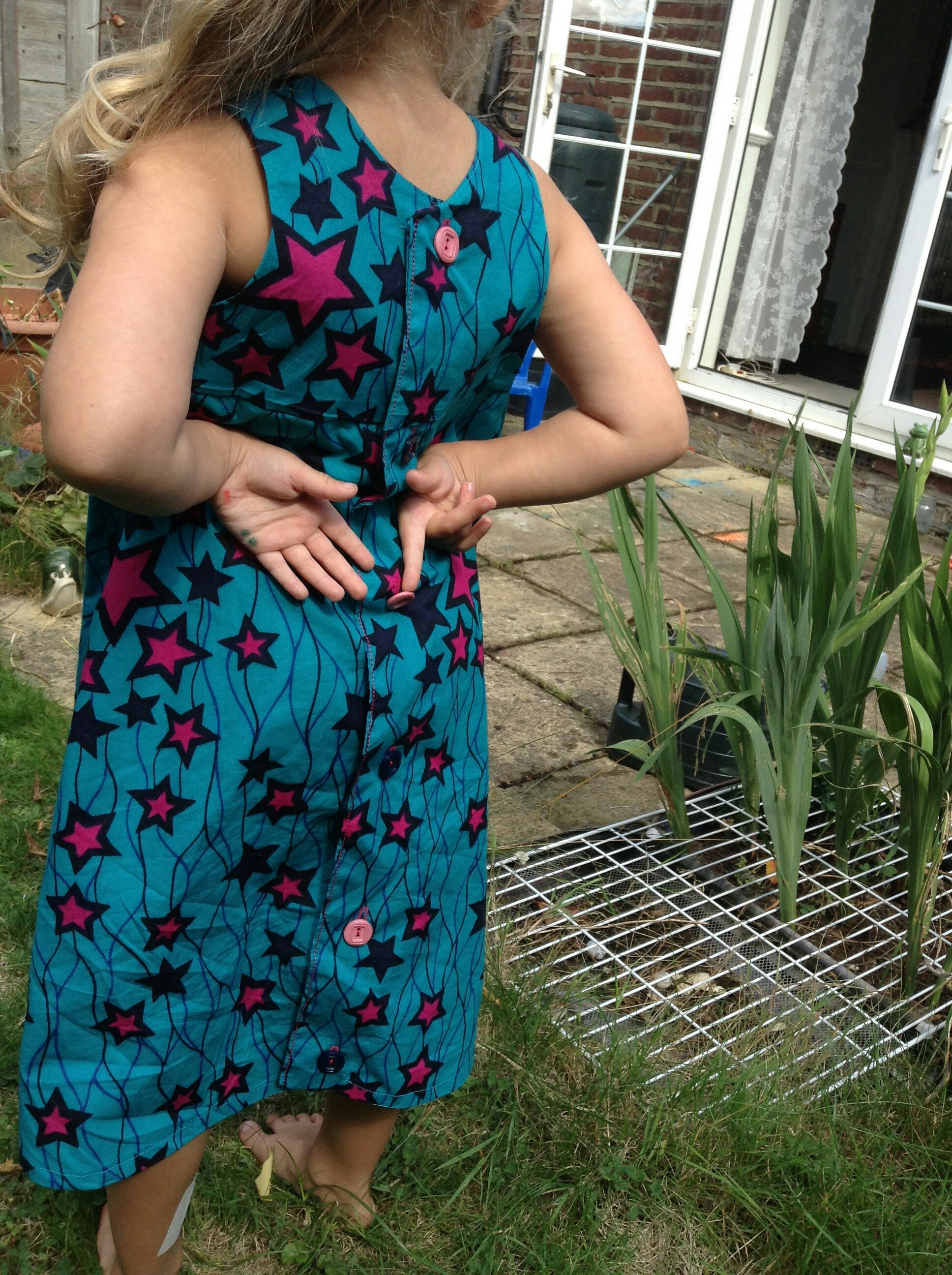 I also ditch stitched the lining in pink which is actually not nearly as visible as I was expecting. And, for once, I did not leave a visible selvage as it says something weird like "real lady wax" and I didn't want people to think I was strange.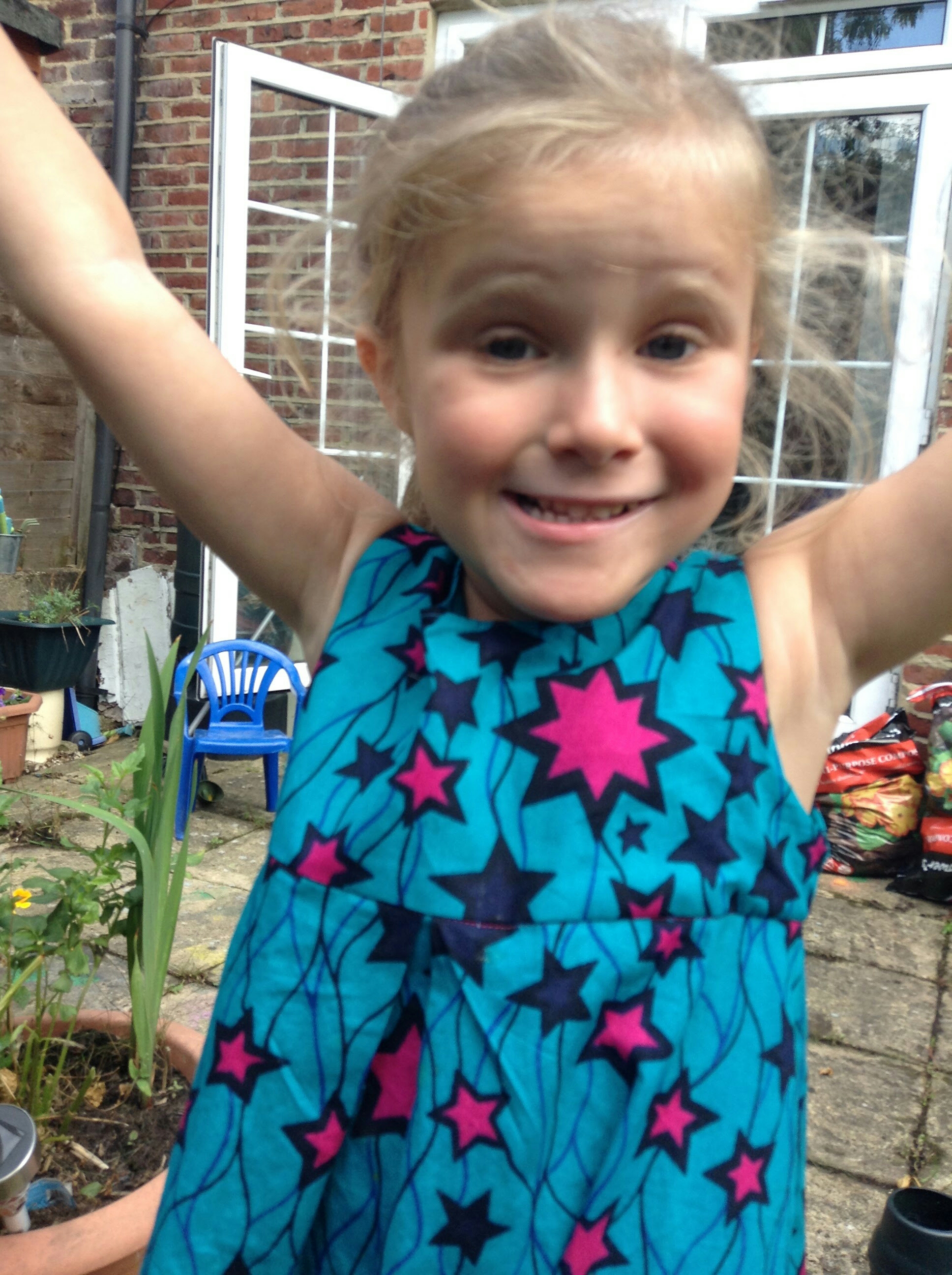 She and her young cousin spend most of their time in dresses, to their grandmother's chagrin. She claims that the "tzniut" dresses they wear get in the way at the playground and are insufficiently aerodynamic on the swing.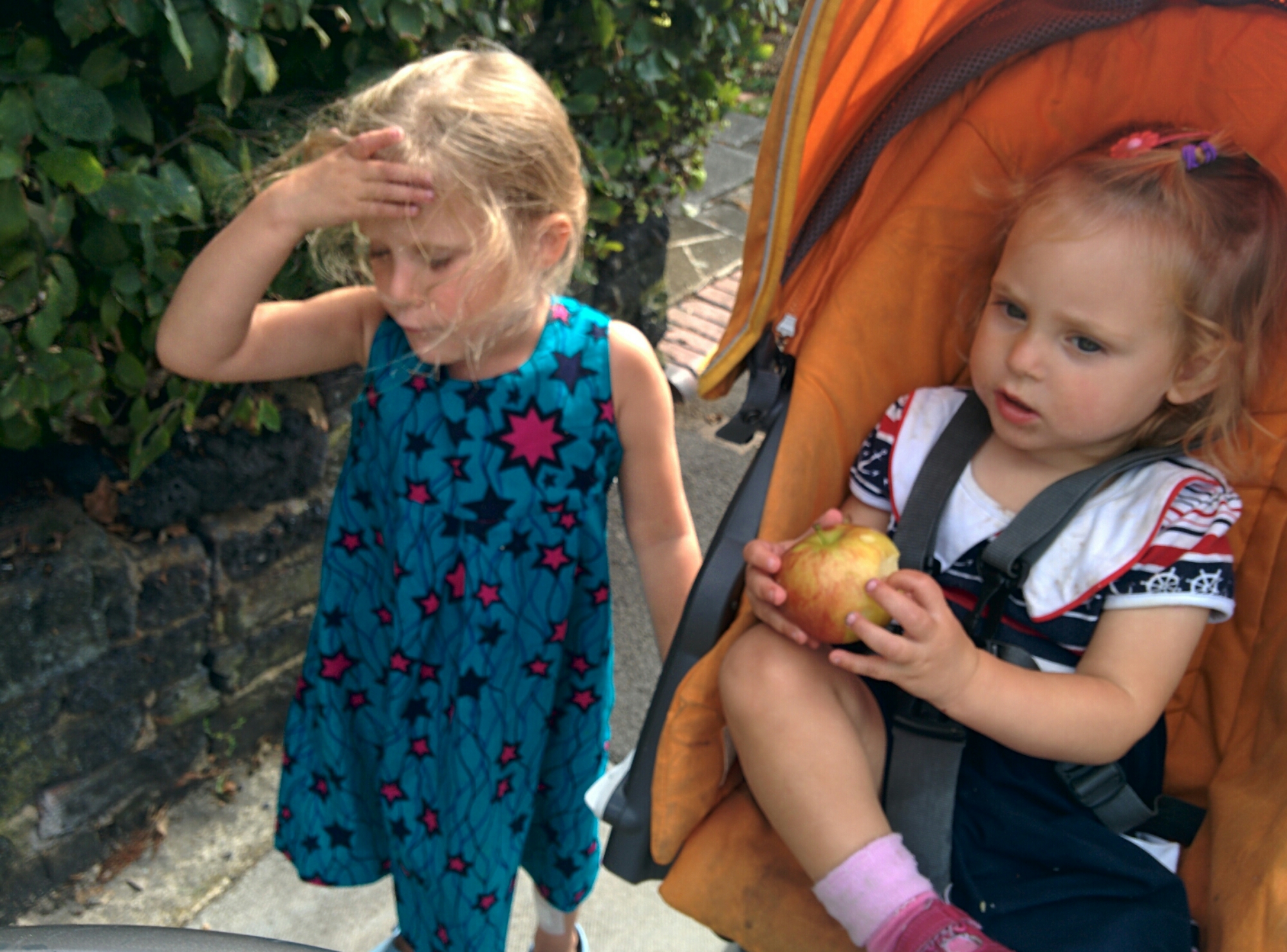 However, I'd say that children of this age sometimes don't have waists to hold up trousers or shorts, and quite often the only trousers available for girls are leggings, or ridiculously tight skinny jeans. I'm not sure why shops have decided that young girls have to wear tightly fitting clothes, really, as they are quite uncomfortable and restrict movement. At least a dress allows one to climb freely (as long as you don't step on your hem).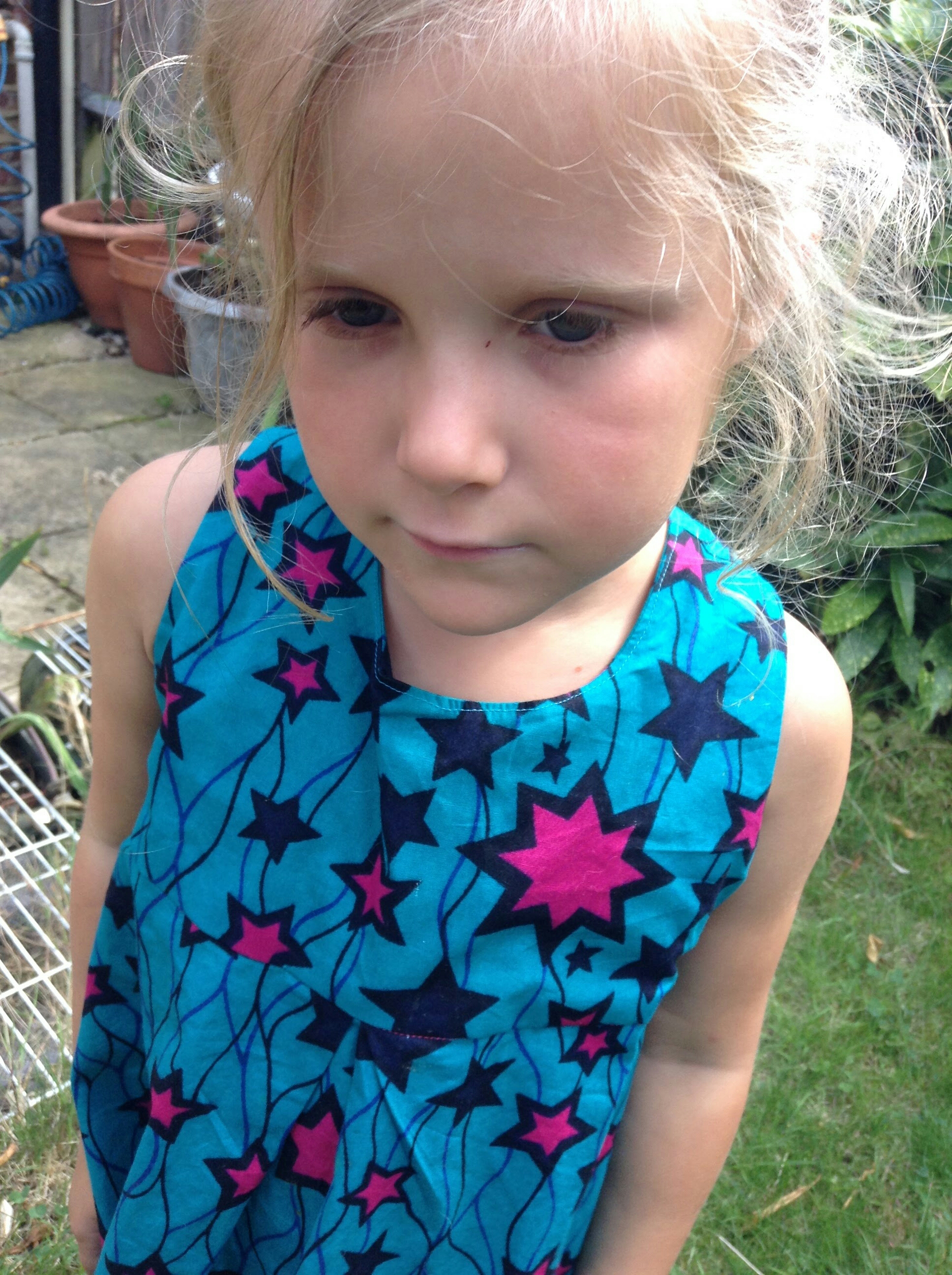 As for those who put their girls in dresses with leggings underneath, in August – what's wrong with you? It's far too warm for that and you know what? If her knickers are visible, NOBODY CARES. So much for tzniut.
One more bit of sewing for others on the docket – a birthday shirt for a nephew – and I can get back to the stuff on *my* docket. Can't wait.