A short-ish post with some pictures of me-made things on holiday. The girl wore her Super Bright Dress on the Eurostar, which made a couple of Nigerian security guards all nostalgic.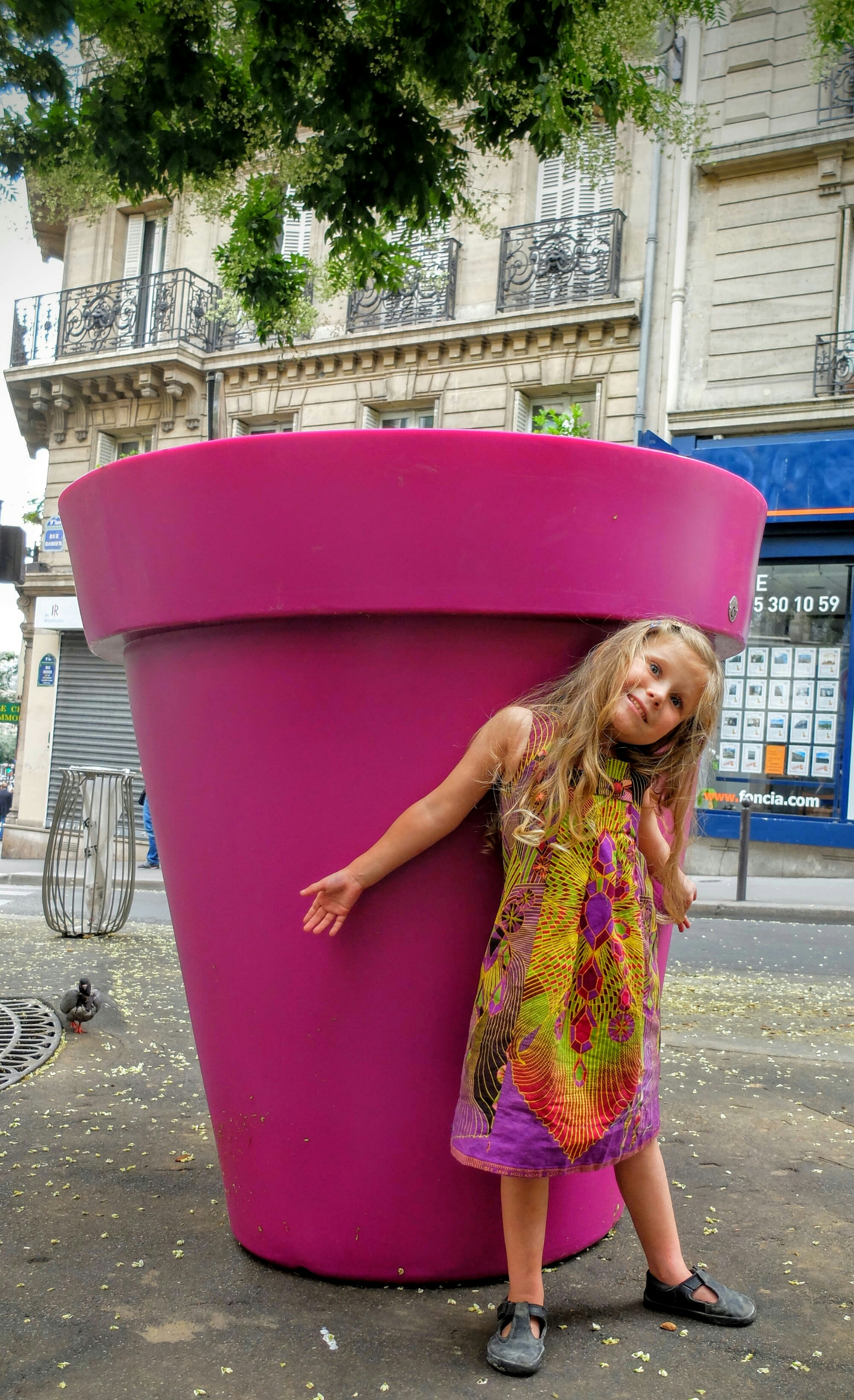 She was also easy to find in crowds.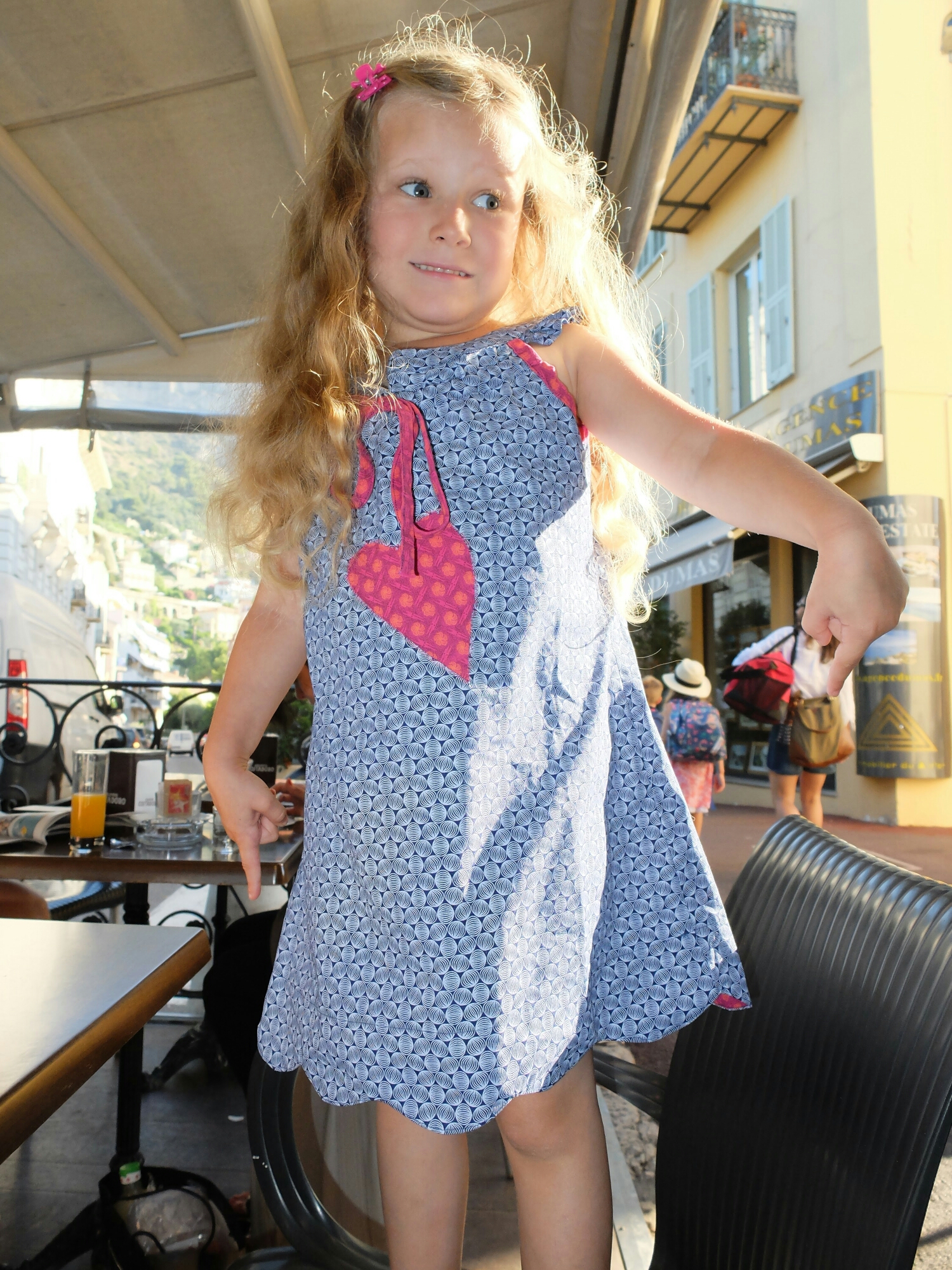 The sheshwe dress came in handy for the beach. Its shape made it easy to pop on and off over a swimming costume, and the weird spongy stuff the print is made of turns out to be wipe clean. Sand didn't stick to it, ice cream simply wiped off, and the slightly stiff fabric held itself away from the body, making it surprisingly cool to wear.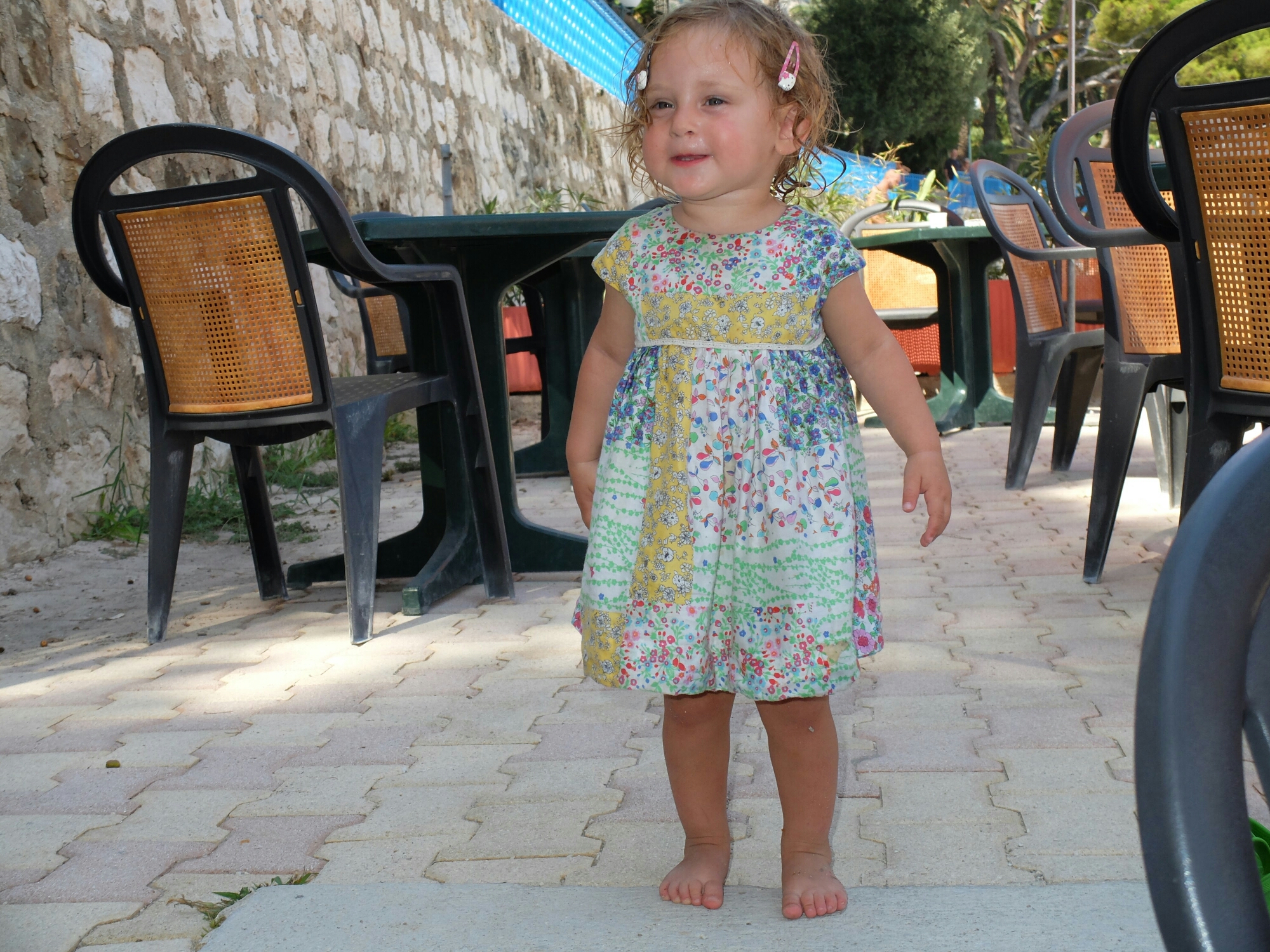 The girl and her father also visited the Ephrussi Rothschild villa in matching outfits, much to everyone's amusement.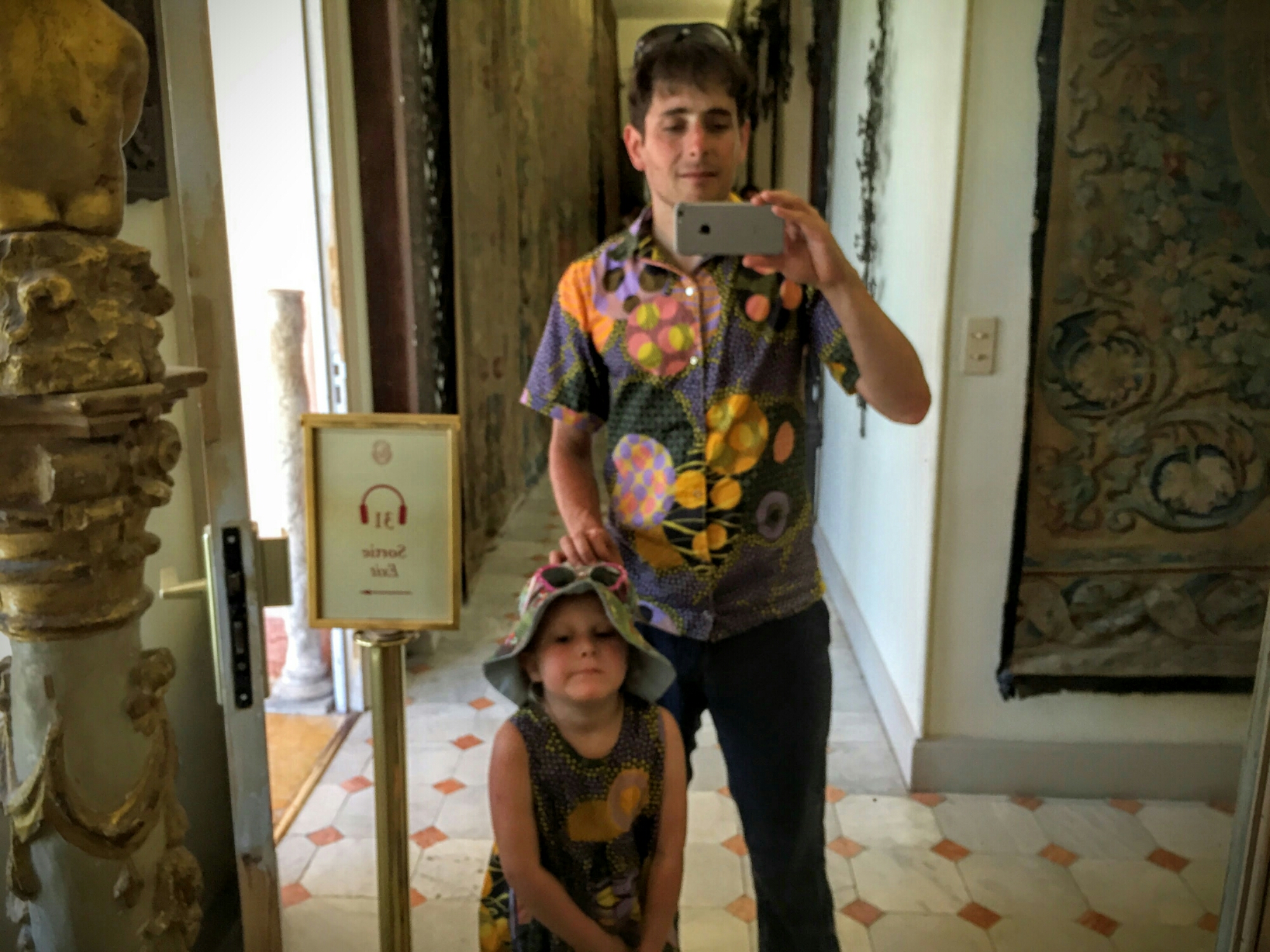 He found the cotton voile to be very breezy and comfortable in the 37 degree heat, and the girl found herself to be very popular around the musical fountains.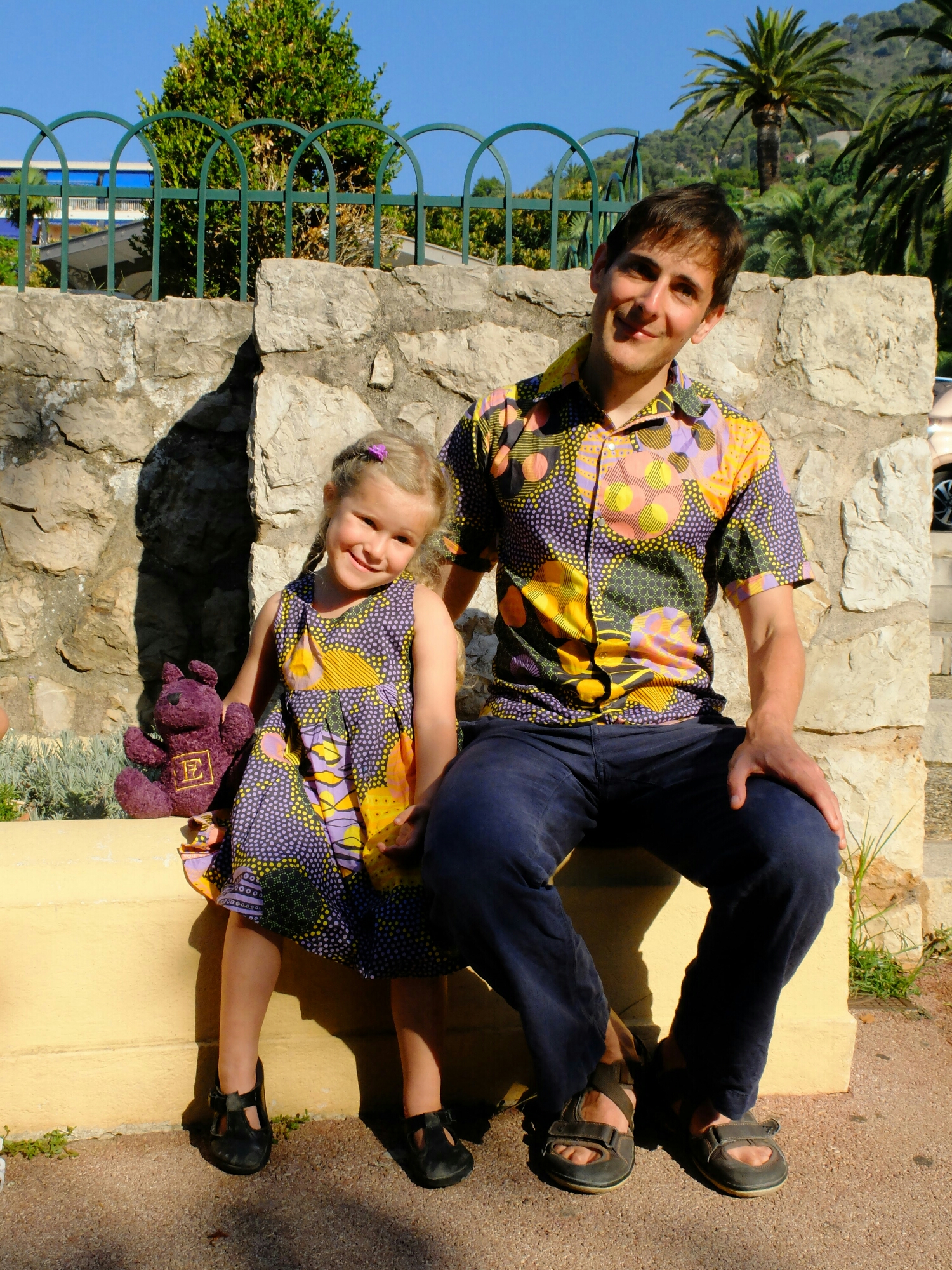 I wore my Anna that actually fits – I could have definitely have done with a slightly lighter fabric myself but, really, I'd rather be sweaty than look like we're starting some sort of family novelty act.