I visited Empire Fabrics, near Wentworth Street in Spitalfields, last week, and picked up 6 yards of Vlisco print voile for GBP35.


Once home, I got busy and wound up with these: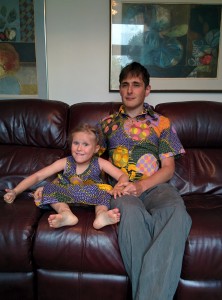 A Negroni shirt for him, and a Music Box pinafore for her. They both do up with snaps, as he really likes not having to bother with buttons, and I thought the back buttons on the Music Box would dig in a bit when she's sitting down. Whilst I've sometimes thought it would be fun to walk around in matching mother/daughter outfits, I also realise that it's sort of lame and embarrassing in the future. However, matching daddy/daughter outfits could never ever possibly be embarrassing!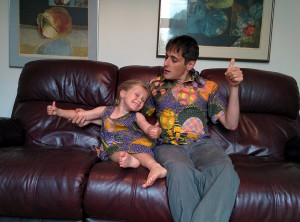 The pinafore was very easy, I am sure the instructions called for something different in the construction but since I didn't look at them, I may never know :-). The Negroni was a quick sew for me as this is the third one I've made now. I added a couple of little touches, like yellow topstitching thread, and a nice clean finish for the pinafore's inside, as well as visible branded selvages (because I have convinced myself that that's what one is supposed to do when using Vlisco, though I haven't checked recently). The voile was lovely to sew with a slight silky sheen, pressed beautifully and the busy print means that its slightly diaphanous nature is concealed.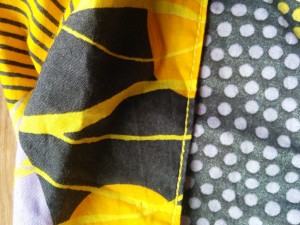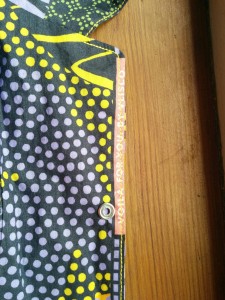 Nice, easy summer sewing and they now have matching attire that they can wear on holiday next week. I've got lots of fabric left over too. You never know, we might all match eventually…