After the fun I had making the sheshwe dress, I mused about making a nightie version. We may live in England, but we do have occasional hot nights, and all the girl's current nighties are polyester.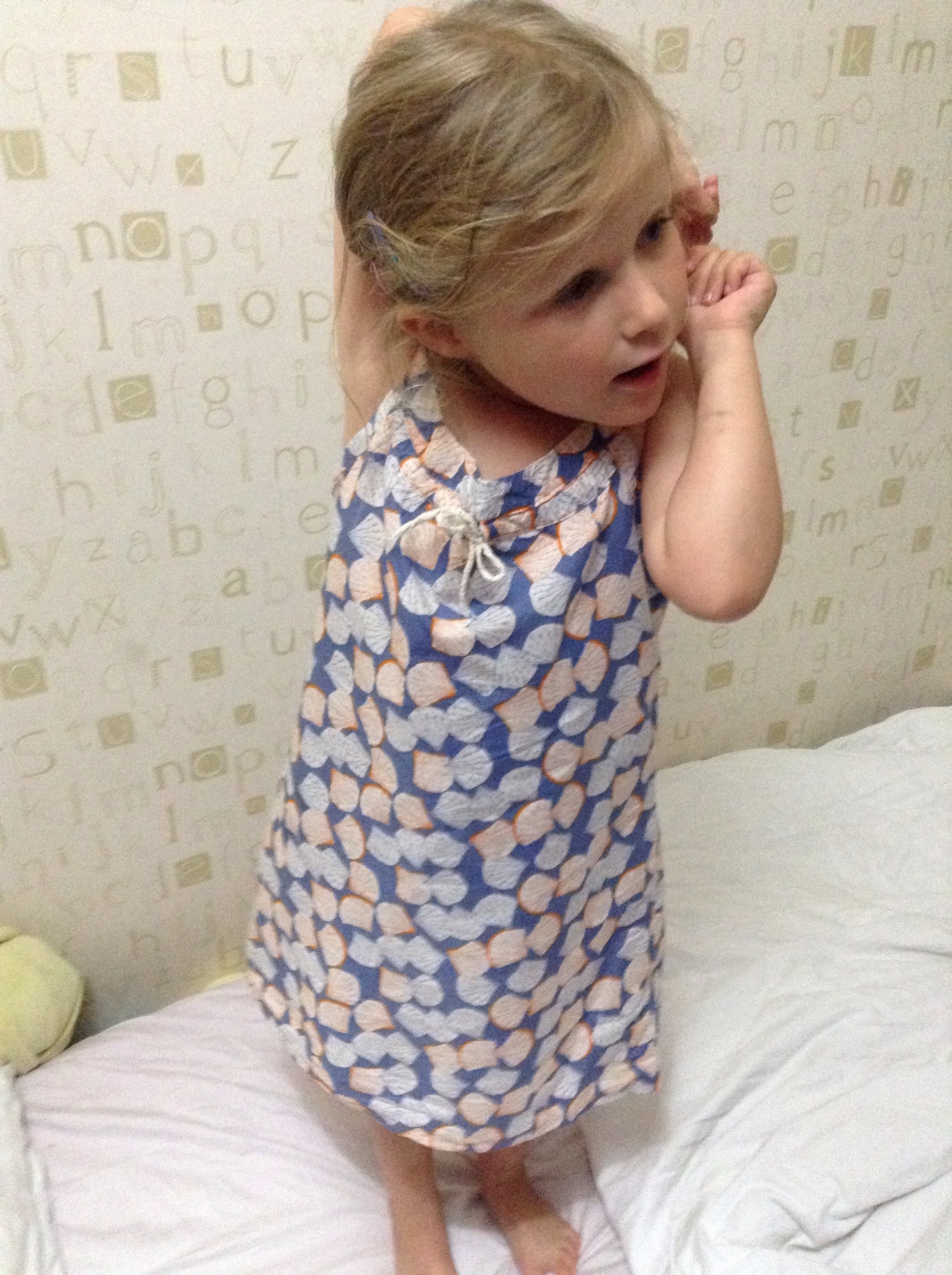 I know! Not that I have anything against polyester.. well, after an extremely sweaty, smelly and uncomfortable morning in a poly dress and New York last summer, I've sworn off polyester for the time being. I have eczema and so my skin and synthetics (and wool, to my sadness) are not friends.
I guess it's something to do with fire safety but I could not find a cotton nightie anywhere. And what does a sewist do when rtw fails her?
So out came the Oliver + S Badminton Dress again, and a bit of leftover shell print lawn from Fabric Corner, in Lincoln.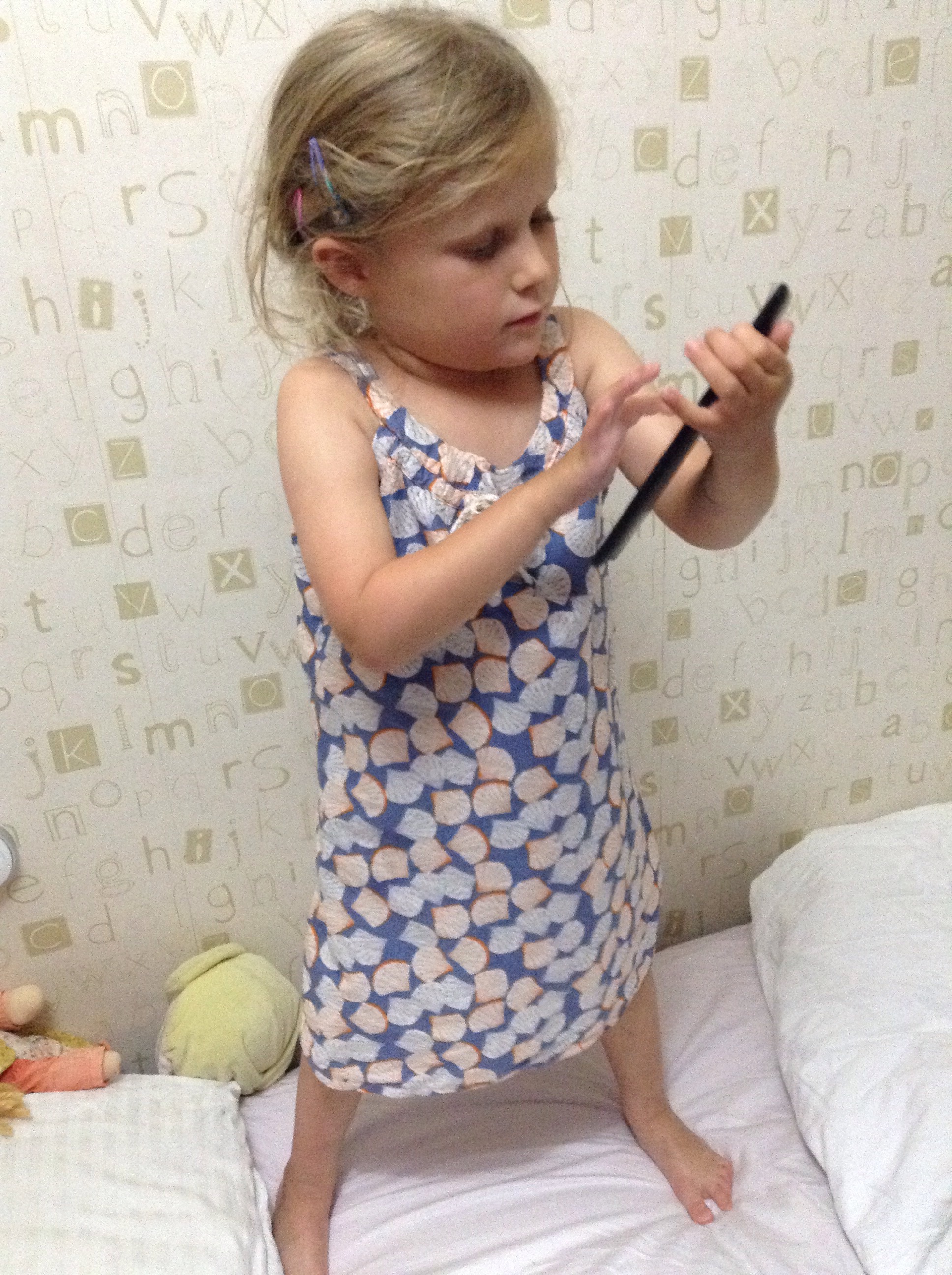 I left off the scalloped hem and shoulder… what would you call them? Flanges? Frills? as I thought they might be annoying to sleep on. For the ties, I used a bit of soft lace ribbon.
And, of course, orange thread. Because why not?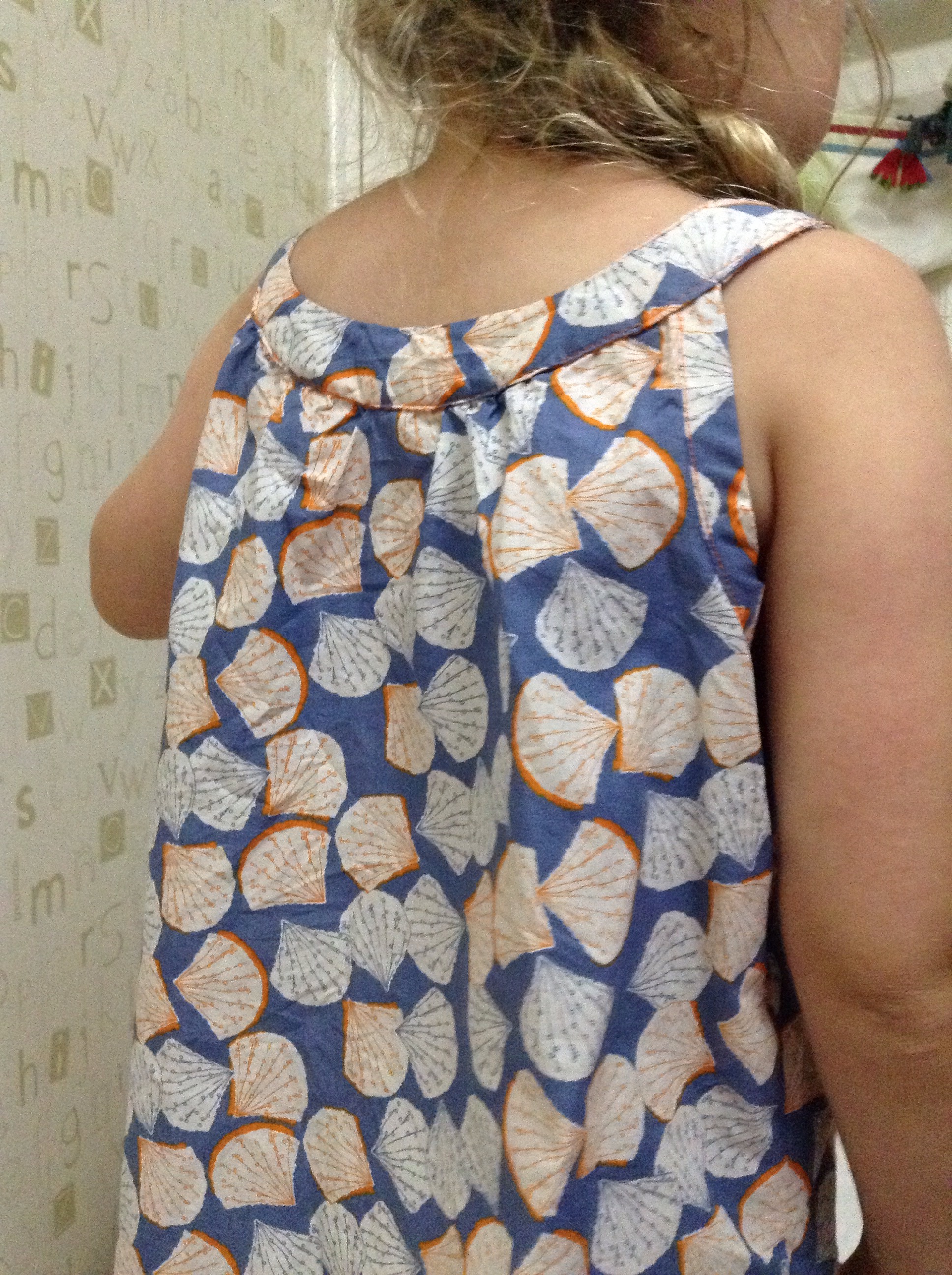 She likes this nightie. It's cool and breezy and it doesn't make her sweat like the polyester. As for the fire thing – I've match tested cotton, and polyester. I'm happy with cotton. I'm a bit 😖 about flame retardants in children's fabrics anyway.