I bought Simplicity 1099 a while ago with the vague idea I would make a billowing maxi skirt combo to wear on my upcoming cruise.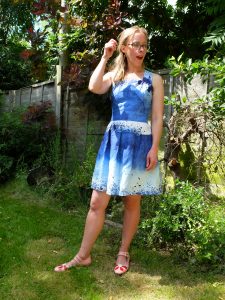 I didn't make a billowing maxi skirt. In fact one dark evening, fuelled by binge watching Elementary and warm milk, I decided to meld together the crop top of 1099 with the skirt of New Look 6208.
It took some lightning and a helpful Igor that I found on TaskRabbit but it worked!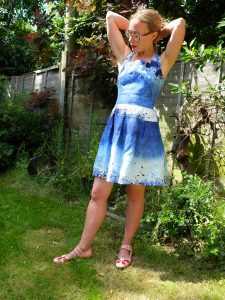 The fabric here is Marimekko linen, of all things, possibly the most expensive fabric I've ever bought. Having said that I bought it for half price in a shop in Oslo. It's rare anyone says they found a bargain in Oslo. I loved the print, it half reminds me of the sea, and half of that moment at school when you realise your fountain pen has leaked all over your bag and your things.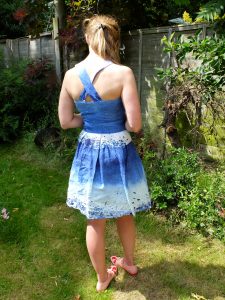 I think a print that sort of looks like a wild, tossed sea is just the thing to wear on a cruise (which I did).